Upcoming Educational Opportunities:
---
Northern Michigan Small Farm Conference – February 4-6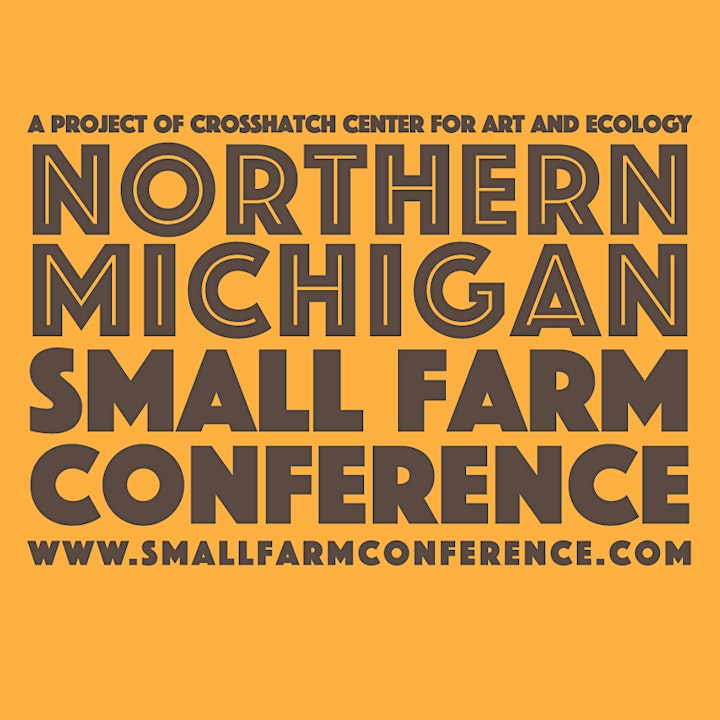 The
Northern Michigan Small Farm Conference
brings together farmers and gardeners from across Michigan to learn and connect. One ticket gets you access to the full suite of 2022's conference, including:
pre-recorded conference sessions you can view at your own pace, both before and after the conference.
downloadable slide decks and transcripts (when possible), a five-day live conference from Feb 2–6, offering a chance to connect with fellow attendees and ask questions of session presenters. All live sessions will be recorded and posted for later viewing, additional resources from sponsors and vendors, all available from one site, one-year access to all the above materials so you can revisit the sessions and resources as needed throughout the year, access is per-computer/per-farm so more than one person can make use of the ticket.
---
Organic Seed Growers Conference – February 4-11
The Organic Seed Growers Conference is a biennial gathering by and for agroecological seed communities in the U.S. and across the world. The event creates spaces where experienced and emerging seed stewards can convene timely conversations, educational trainings, and strategy sessions. The gathering serves as a conduit for making new connections and catching up with old friends, networking across organic seed communities, sharing knowledge with other participants, and celebrating the growing movement. Organizers curate a conference agenda that reflects the multifaceted needs of seed growers and advocates, no matter the ease or discomfort of the topics. The goal of the Organic Seed Growers Conference is to inspire individuals, communities, organizations, and businesses to take actions that support and improve the integrity of the philosophical and practical systems that make up the organic seed movement and trade.
The 2022 conference will be held virtually on the Organic Seed Commons platform and include both live and pre-recorded content, and plenty of opportunities for participants to network and skill-share with one another. The conference is the largest organic seed event in the U.S. and will be an all-virtual event for the first time, providing an eight-day agenda of demonstrations, farm tours, lightning talks, art, regional meetups, regional/topical/affinity synergy spaces, keynote presentations, and celebration.
Register here
.
---
Rooted and Rising, OEFFA Annual Conference, February 12, 17–19, 2022
Save the date for OEFFA's 43rd annual conference, Rooted and Rising, set for Saturday, February 12 online and Thursday, February 17-Saturday, February 19, 2022 in Dayton.
We are planning for hybrid conference event, which will offer you the best of both worlds, and registration will open by December.
Watch this page
for more information as the big event comes together!
---
Save the Date for the 18th Annual Michigan Family Farms Conference brought to you by MIFFS
March 16-19, 2022
​
After taking a year off, we are excited to gather again (virtually) for the Michigan Family Farms Conference on March 16-19! This year's conference, Growing Back Stronger, will be presented over multiple days streaming live from
www.miffs.org
.
The Michigan Family Farms Conference is a forum for beginning, small-scale, and culturally diverse farmers to network, learn, and build sustainable family farms. The conference celebrates rural and urban producers with diverse production methods, cultures, and backgrounds. It is designed to help build equity for immigrant, multicultural, limited resource, Indigenous, and beginning farmers and veterans in the Great Lakes region.
We invite you to
check back in here
as the planning committee finalizes plans for workshops, storytelling, breakout discussions, and more! During the planning process, we would like your help: we are looking for award nominations to be a part of our next conference and would like to hear from you! Follow the link to submit your nomination and register for the conference here.
---
---